Friends of the School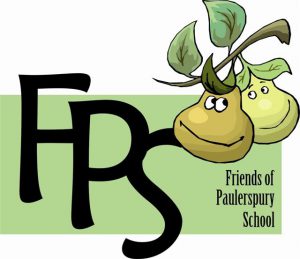 "Our aim is to raise money that can be used to enhance our children's learning and enjoyment whilst at Paulerspury School"
What is the FPS?
The FPS, or Friends of Paulerspury School, is a registered charity. The purpose of the FPS is to raise funds for additional resources that help make lessons more accessible and playtime more meaningful for all the children at Paulerspury School. In doing so, the FPS works to develop extended relationships between staff, parents, carers and others associated with the school community.
Who runs the FPS?
The FPS is entirely run by parent volunteers. As a minimum the FPS Committee consists of four members covering the positions of Chair, Vice-Chair, Secretary and Treasurer. However, there is always room on the Committee for as many people who want to get involved.
When you become a parent of a child at Paulerspury Primary School, you automatically become a member of the FPS. We are always looking for people who can help organise events, suggest new fundraising ideas or join the Committee. It's up to you how you get involved!
How does the FPS raise money?
The FPS Committee organise and run a number of fundraising events over the course of the school year, including:
Christmas Fayre
Summer Fete at Dance Festival
Bags2School
School Discos
Silverstone Cyclethon
What else does the FPS do?
In addition to running events primarily designed to raise money, the Committee, subject to the availability of funds, run a number of other activities for the enjoyment of all the children, or to help make life a bit easier for parents and carers. These include:
Children's Christmas Lunch and Party
End of School Year Summer Treat
Secret Santa
Family Directory
How do I contact the FPS?
Email the Committee on: friendsofpaulerspuryschool@gmail.com or speak to any member of the Committee in the School playground. If you are struggling to find us, please leave a message with the school office and one of the team will contact you.